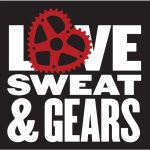 On June 18, a team of dedicated local women athletes will start the Race Across America, traveling from Oceanside, California to Annapolis, Maryland in honor of Gaia Home. The 3,089-mile journey is billed as the world's toughest amateur cycling event, traversing 12 states across some of America's toughest terrain, from the deserts of Arizona, over the Rocky Mountains, to the windy plains of Kansas and over the Appalachians in the span of a week. Supported on the road by a crew of intrepid pals, the team, known as Love, Sweat & Gears, is ready to meet the challenge to raise awareness and funds for Gaia Home.
Track the team during the RAAM, June 18-27
Love, Sweat & Gear's official start time is 12:23 p.m. PST on June 18. Click the buttons below to LiveStream their start, to track their progress during the race, and to LiveStream their finish.
To learn more about the team and how they are raising awareness and funds for Gaia Home, please visit the Love, Sweat & Gears website.